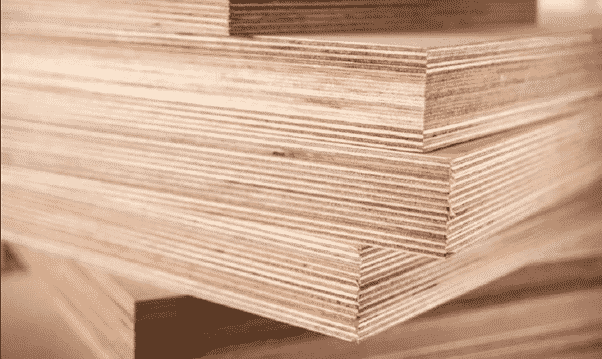 Are you considering using plywood for your next project? That's great! but before you make a final decision, there are a few things you should consider.
Which plywood is the right choice for your project? Only you can answer that question. Be sure to consider the factors mentioned below so that you can make the best decision.
What Is Plywood?
Hardwood Plywood is made of several thin layers of wood, each of which is cross-laminated with the others. This makes it incredibly strong and stable, perfect for high-traffic areas or projects that will be exposed to moisture like gold plywood.
It also features a beautiful wood grain that will add sophistication and elegance to any space. So if you need plywood which is durable, long-lasting and that will make a statement, hardwood plywood is the way to go.
What Are the Benefits of this Plywood?
When it comes to selecting the right type of wood for your project, it may prove to be tough to know where to start. Do you go with strong and sturdy hardwood? Or is a softer, more flexible wood more your style?
If you're not sure which type of wood is right for you, why not consider hardwood plywood? Hardwood plywood offers several benefits that other types of wood can't beat.
For starters, this plywood is incredibly strong and durable. It possesses the ability to go through harsh conditions making it the perfect choice for high-traffic areas. What's more, it doesn't shrink or warp like other woods, making it a great choice for furniture and other large projects.
How Much Does This Plywood Cost?
So you're considering using plywood for your next project, but with so many different types and grades of plywood to choose from, it can be tough to know which is the right one for you.
Let's start with the cost. How much does this plywood cost? The answer depends on a few factors, including the grade of plywood and the type of wood. But generally speaking, you can expect to pay anywhere between $30 to $80 per sheet.
Keep in mind that higher-quality plywood will be more expensive, but it will also be more durable and hold up better over time. So if you're looking for a long-lasting solution, it might be worth investing in a higher-grade product.
What Are Some Alternatives to this Plywood?
There are some alternatives to this plywood that you might want to consider. For example, MDF (medium-density fiberboard) is a great option if you're on a budget since it's cheaper than plywood. It's also not as durable as plywood, so it's not a good choice for high-traffic areas.
Another option is particleboard. This material is made up of small pieces of wood that are glued together, which gives it a very rustic look. It's not as durable as plywood, but it's much cheaper and can be easier to work with.
Final Overview
So what's the best choice for you? Only you can make that decision, but I hope this article has helped you narrow down your options.
Yes, plywood is the right choice for your project if It's strong, durable, and has a beautiful finish that will make your project look great. Plus, it's affordable and easy to work with, so you can get the results you want with minimal hassle.
If you're planning a DIY project and need quality, affordable wood that will look great and hold up under pressure, hardwood plywood is a perfect choice. Try it out and see for yourself.