In Genshin Impact, every Superconduct squad features a unit that deals Physical damage.
Superconduct responses in Genshin Impact reduce foes' Physical resistance by 40%, allowing the team's Physical DPS unit to deliver more DMG.
Unfortunately, when it comes to the best Physical units in Genshin Impact, only two characters stand out: Razor and Eula. Players that want to form such a squad must pick one of the two and build a team around them. Fortunately, there are several Supports who can flourish in Superconduct team configurations and provide tremendous buffs to Razor and Eula.
Razor + C6 Rosaria + Zhongli + C6 Mika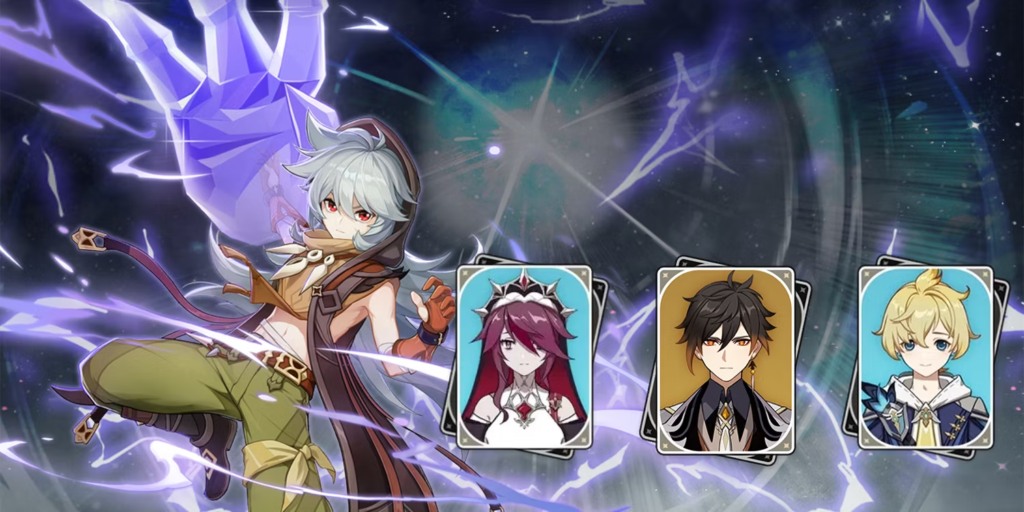 Razor, the selfish Main DPS in Genshin Impact, requires the assistance of a Cryo unit to apply off-field applications and continuously activate Superconduct. C6 Rosaria may complete this mission while additionally reducing the foes' Physical resistance by 20% apiece, for a total of 40% Physical DMG reduction. C6 Mika, on the other hand, gives Razor a substantial CRIT DMG buff while also increasing his Physical DMG and ATK SPD. All of these boosts put Razor in a solid DPS position.
Razor + C6 Yun Jin + Layla + C6 Mika
Razor is a fast-hitting Physical DPS character in the Genshin Impact community. The addition of C6 Yun Jin and Mika to his team composition will result in significant increases to his kit, particularly Razor's ATK SPD. First, Mika provides Razor with up to a 25% ATK SPD boost, in addition to other benefits. C6 Yun Jin, on the other hand, grants Razor a 12% ATK SPD bonus as well as a significant rise in his Normal Attack DMG. With all of these characters applying their buffs, Razor's ATK SPD can climb by up to 77%, demonstrating the importance of Supports in Genshin Impact.
Layla is a decent shielder who can keep Razor safe during his Burst while also striking adversaries off-field with Cryo DMG to effortlessly trigger Superconduct.
Eula + Raiden Shogun + Zhongli + Albedo
The Raiden Shogun is a crucial addition to any team that includes Eula since she may help Eula regenerate her Elemental Burst more quickly. Eula and Raiden can effectively use the Superconduct reactions they cause when they work together. In contrast, Zhongli and Albedo both trigger the Geo Resonance, which enhances the team's DMG by 15% as long as the active character is shielded. Given Zhongli's superior shield in Genshin Impact, keeping the 15% buff for this team composition is simple. Zhongli additionally reduces foes' resistance by 20%, while Albedo is a good off-field Sub-DPS who follows any hit with a strong Geo strike.
To begin the team's rotation, utilise Zhongli to shield, Raiden's Elemental Skill, and Albedo's Geo field. Everything is now in place to bring Eula out. To develop her Lightfall Sword stacks, use Eula's tap Skill, cast her Elemental Burst, and instantly begin spamming her Normal attacks and Skills. To lessen the enemy's Physical RES, use her hold Skill before her Lightfall Sword bursts.
Eula + Raiden Shogun + C6 Mika + C6 Kujou Sara
Because this team consists of two Cryo units and two Electro units, activating Superconduct should be simple. C6 Mika and C6 Sara are present in this Physical team composition to boost Raiden and Eula's DMG by providing them with additional CRIT DMG via their sixth Constellations.
Mika and Sara both act as buffers, enhancing the DMG of Physical and Electro DMG. In addition, Mika offers Eula up to 25% ATK SPD, allowing her to amass more stacks for her Lightfall Sword, which deals one of the greatest DMG in Genshin Impact. This team cycle features two pairs: the Physical pair (Eula and Mika) and the Electro duo (Raiden and Sara). The rotation of the team should go as follows:
Eula: Skill
Raiden: Skill
Mika: Hold Skill > Burst
Sara: Burst and Skill
Eula: Skill > Burst > Skill > Normal attacks
Sara: Skill
Raiden: Burst > Skill
Eula: Start the rotation again
Kokomi + Ganyu + Raiden Shogun + Yelan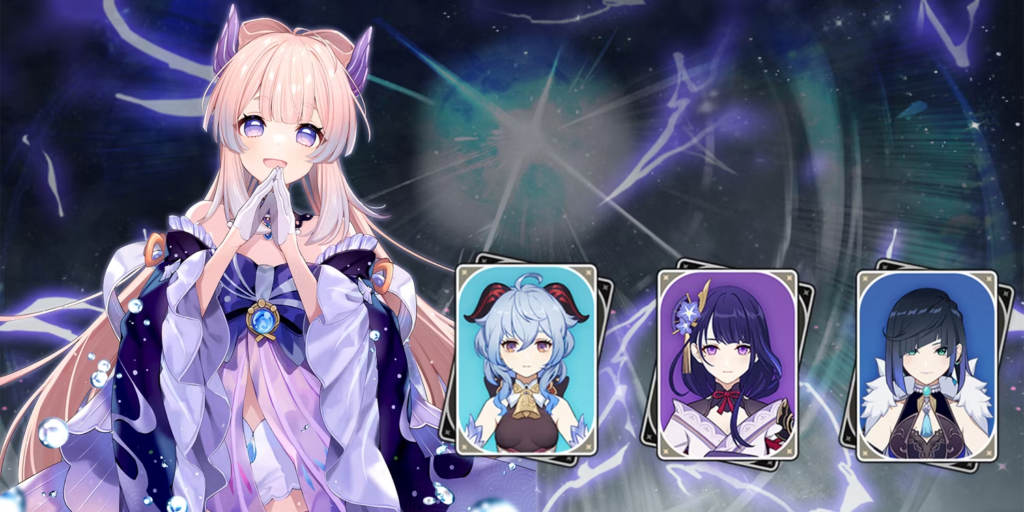 This team has everything Kokomi needs to shine as the primary Funny Shooter 2 DPS. It's not just a fine squad; it's possibly Kokomi's best team in Genshin Impact, which is unsurprising given the cost of the party. They may freeze a significant section of the battlefield along with Ganyu's Elemental Burst and Kokomi's Skill. Raiden Shogun, on the other hand, will constantly activate Superconduct as long as her party members keep striking opponents. Being on the same team as Yelan and Kokomi activates the Hydro Resonance, which increases their HP by 25%. Finally, Yelan serves as the off-field Sub-DPS in this team, providing enormous Hydro DMG while boosting the active character.
Of course, Kokomi should have the 4pc Ocean-Hued Clam artefact set because the Superconduct response increases the Physical DMG of her artefact. To effectively execute this team rotation, use Kokomi's Elemental Skill, then switch to Ganyu and unleash her Celestial Shower. Then, before casting Yelan's Skill/Burst, activate Raiden's Eye of Stormy Judgement. Now that everything is ready for Kokomi, summon her Ceremonial Garment state to deliver massive Hydro and Physical DMG via her Burst and artifact's impact, respectively.
Genshin Impact is now available on mobile, PC, PlayStation 4, and PlayStation 5. A Switch version is in the works.