Here are Tchia's best clothes.
Tchia is an exciting adventure game where you take control of objects and animals while exploring your island home in New Caledonia to find out all of its secrets. Along the way, you can unlock a wide variety of cosmetic things that will make any outfit look better.
From colourful sarongs to cute hats and bags, Tchia's closet is full of stylish items that can be mixed and matched to make the perfect outfit. Look no further than the best outfit pieces in Tchia to find out which ones you should find first.
Woven Coconut Glider: Soar In Style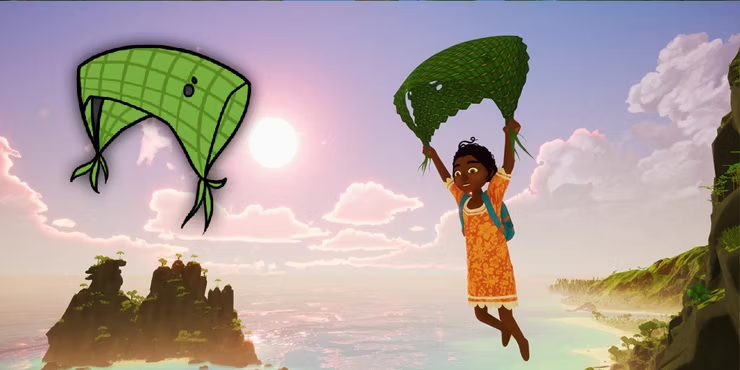 The Woven Coconut Glider is the first thing we'll talk about. It's an early-game decorative item that can also be used to get around the island. With it, you can glide across the game's open world to get to new places and take in the game's scenery.
This glider is made of woven coconut leaves and makes travelling through Tchia's world smooth and fun. It also gives off a light scent of coconutty sweetness. The fact that it's made entirely of natural materials is a plus that helps reinforce the tropical setting of the game.
Spider Backpack: Ignore The Cobwebs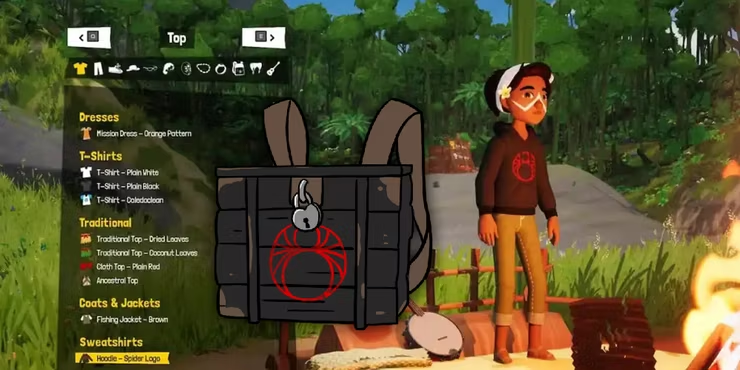 Even though spiders might not be everyone's favourite animal, Tchia loves all animals. As a sign of how much she likes bugs, she can use the Spider Backpack to keep all of her valuable things safe while she travels around New Caledonia.
This rucksack has two comfortable straps, a wooden body with a spider symbol stamped on top, and a metal lock in the shape of a heart to keep its belongings safe. You can wear it with the full Spider Outfit to look like a true spider fan.
Cowboy Boots: Add Some Howdy To Your Wardrobe
Even though New Caledonia is a long way from the plains of the Old Wild West, that doesn't mean there aren't cowboys there. Putting on these Cowboy Boots will make you ready for any task or tumbleweed that comes your way.
They come in different colours, like blue, green, tan, and bicolor (shown above), so you can add some flair to any outfit by wearing them. Get a Cowboy Hat and a Checkered Shirt to go with it, and you'll be the most stylish cowgirl in town in no time.
Turtle Backpack: Slow And Steady Storage
Anyone who doesn't think turtles are cute has obviously never had the chance to wear this cute rucksack from Tchia. The Turtle Backpack is one of Tchia's best clothes, and you can get it pretty early in the game.
It looks like it's trying to hug Tchia's back with a cute turtle shell in the middle with stitched eyes and four short legs going in each direction. Once you put this item on, it's likely that you won't take it off again.
Eyepatch With Cross: X Marks The Spot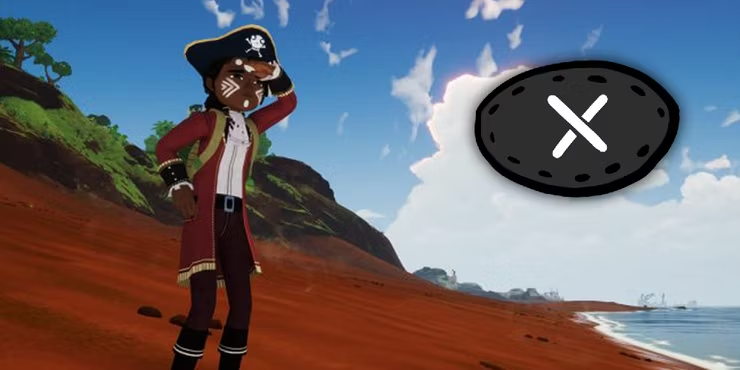 If you've always wanted to be a pirate and go on adventures on the high seas, Tchia has you covered from head to toe and beyond. In this game, you can dress up like a pirate and your boat has pirate-themed sails.
But no Pirate Outfit is complete without a good old Eyepatch. In Tchia, there are two kinds of Black Eyepatch: one without a white cross and one with one. Both will do the job, but there's something so appealing about the cross version, like X marks the spot.
Crab Backpack: Don't Cramp This Crustacean's Style
The Crab Backpack is a part of the Crab Outfit, which is one of the best outfits in Tchia. It can be bought from the Tingeting settlement in the southeast of Ija Noj for 10 Clam Pearls and 15 Braided Trinkets.
Even though the crab hat might be the cutest part of this outfit, the crab backpack is also pretty cute. It looks like a relaxed crab with its claws stretched up over its head. It has a lot of storage space on its belly for Tchia's different trinkets and treasures.
Ukulele Case With Stickers: Protects The Uke At All Costs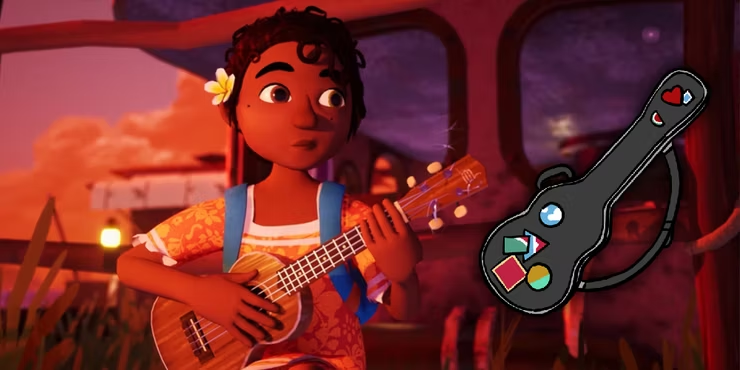 Since singing is one of Tchia's biggest interests, she always has her ukulele with her. However, climbing mountains and swimming can be dangerous with such a fragile item. A Ukulele Case is a must if she wants to keep her favourite instrument safe.
There are a few things you can unlock in the game, but the Ukulele Case With Stickers is by far the most interesting. This one really shows how colourful Tchia is and how much she loves nature, food, and her home island.
Sifu Backpack: A Martial Artist Never Leaves Home Without It
Last but not least, the Sifu bag is a fun bag accessory that is based on Sloclap's beat-em-up game that is based on martial arts. Either the Oléti Edition of 8 Ball Pool game or the Kepler Customization Pack add-on can be bought to get it.
The Sifu Backpack has a round shape, and there are Chinese symbols on the top, bottom, left, and right sides of the front side. You also get a new sail for Tchia's boat and a full outfit based on Sifu's main character when you buy the bag.