Custom packaging for small business is a great way for small businesses to stand out in the marketplace. It can elevate customers' experience by encouraging them to share their product photos and unboxing videos on social media and to make repeat purchases. Adding inserts like stickers and salutation cards can increase brand recognition, word of mouth, customer appeal, and order size. It is also an environmentally friendly option.
Custom Packaging For Small Business
Custom packaging for small business can make your brand more memorable, elevate the ecommerce buying experience, and even boost customer recognition. Although it can be more expensive than standard shipping materials, it's a critical part of forging a sticky brand and creating a positive customer experience. It also helps differentiate your business from competitors by providing a unique and delightful unboxing experience for your customers.
Adding custom stickers and tags to your packages can help you stand out from the competition and connect with your shoppers on a personal level. You can even hire freelance designers on sites like Twine, Fiverr and Upwork to design creative and personalized packaging for your handmade business. These designs should reflect your brand image and be designed to fit the size, shape and color of your product. For example, if your products are delicate, choose a softer color palette and simple design to convey that image.
Another way to make your packaging creative is to include printed inserts in your packages. These can be anything from a thank you note or coupon code to a customized gift card. Adding a branded gift card to your shipments is an excellent way to increase your brand's visibility and create a special, personal unboxing experience for your customers.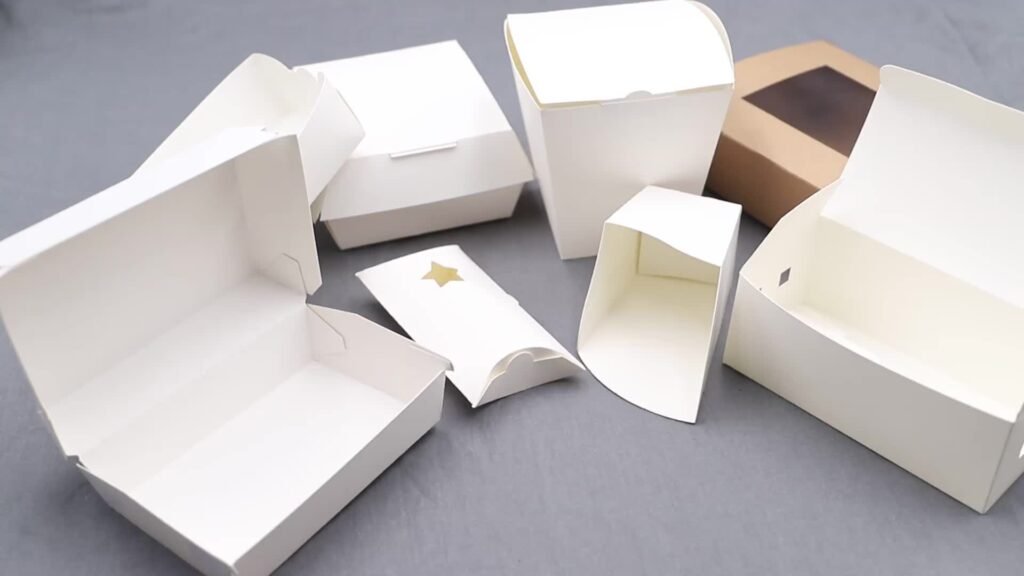 Aside from promoting your brand's logo, creative packaging can also help establish a premium look for your brand. Research shows that 61% of consumers say premium packaging makes a brand seem more upscale and trustworthy. Additionally, using environmentally friendly materials and processes can be a great way to show your commitment to sustainability.
To find the best custom packaging for small business, you should start by determining your target market and your unique selling channels. You should then evaluate the importance of aesthetics versus practicality and cost. In some cases, practicality and cost may outweigh the value of a visual appeal.
Pack help focuses on addressing small businesses' needs with their affordable custom packaging options. They offer low minimum orders and a user-friendly online design studio. They do not offer custom tapes, however, and their sizes can be limited on some boxes. Another option is Paper Mart, which offers a wide range of customization options for its products, including poly mailers and custom stickers.
Best Custom Packaging For Small Business
Whether your handmade business sells products online or in store, its packaging must reflect its brand and set it apart from competitors. The best way to do this is by using custom boxes for small businesses. This will give your customers a unique unboxing experience, and it can also boost sales by making the brand more recognizable. However, it's important to remember that customizing packaging can be expensive. You should try to keep the costs low by avoiding overdoing it.
There are many companies that offer custom packaging for small businesses, but it's essential to find one that suits your needs. Look for a company that offers a wide range of box styles, and consider the size and quantity of your business. Some companies require a minimum order size, which may be too high for small businesses. Others provide an online design tool that lets you customize your package, but some have limitations on the types of boxes you can order.
The best way to find the best custom packaging for your small business is to choose a company that offers a wide variety of options, including corrugated boxes, shipping boxes, and poly mailer bags. The company you choose should also have a low price point and a fast turnaround time. It should also offer free quotes and design support if necessary.
Another option for custom packaging is printed stock boxes. These boxes take a standard shipping box and add your logo on the outside. They're a great way to make your company stand out without having to spend a lot of money. This type of packaging is often used by subscription services, such as BarkBox, which uses a whimsical theme for its boxes.
The best custom packaging for your small business should be branded and durable enough to protect the product inside. You should avoid anything too fancy, which could confuse the customer or lead them to believe that you're selling a low-quality product. Ensure that your brand logo is prominently displayed on the box, but it should not be too large or overpowering.
Small Order Custom Packaging
The right small order custom packaging can make or break your brand, especially in the ecommerce space. It should be designed to fit your product perfectly and be visually appealing, while still protecting it during shipping. It should also be lightweight and eco-friendly. If you're unsure where to start, try working with a design agency that specializes in ecommerce products and brands. They'll help you create the perfect custom package for your business and will ensure that it fits your budget.
When it comes to choosing the right custom packaging, consider your target market and brand image. For example, if your products are delicate, consider using soft colors, stickers and tapes to complement your brand. Or, if your brand has a rugged feel, choose corrugated boxes and bold designs. You can even use custom inserts to add extra value to your products, such as branded gift notes and discount codes.
If you're not sure what type of packaging you need, consider ordering a sample pack from one of the best custom packaging companies. This way, you can see and feel the packaging before you decide to order large quantities of it. It's a great idea to test the durability of your packaging before you start sending it to customers.
There are a few different types of custom packaging available, including subscription boxes, kraft mailers, and corrugated cartons. They come in a variety of sizes and shapes, so you can find the right one for your product. In addition, you can add a custom label or preprinted envelope to your box to create a personalized, unique look for your package.
You can also add custom inserts to your package to give your customers a more upscale unboxing experience. These can include branded gift notes, discounts and other promotional materials to encourage repeat purchases. Adding these items can improve your brand's perception and raise customer satisfaction.
If you're looking for an online retailer that offers a wide selection of customizable packaging options, check out The Packaging Company. It's a one-stop shop for ecommerce packaging at competitive prices and has an advanced design tool to mock up packaging in minutes. The site also carries standard (non-custom) supplies and janitorial supplies. However, it has upcharges on some design features, so be careful when you're designing your package.
Custom Packaging No Minimum
Custom packaging is an essential branding tool for small businesses that allows them to gain customer attention and create a unique buying experience. The packaging's shape, size, color, and materials are customized to the business and its products, helping it stand out from competition. As online retail becomes more crowded, it's important for small business brands to have creative and distinctive packaging that will attract customers and help them build brand loyalty.
The cost of custom packaging may seem high, but it's an investment that pays off in the long run. Moreover, it can save your business a lot of money in shipping costs. Many shipping companies charge for both the weight and volume of a package, which can add up over time. This is especially true if you have lightweight or small products. Custom packaging can also help you avoid the extra charges incurred by using pre-made boxes that are not suitable for your products.
One of the best ways to make your packaging more memorable is by adding a pop-up card, a branded tissue paper, or a printed insert. These will make your customers feel like they're getting a special gift when they receive their box order. Similarly, a personalized note can be a great way to thank your customers and drive sales.
You can also customize your packaging with a printed logo to increase brand recognition. For example, subscription services such as BarkBox use whimsical themes for their packaging, which is both eye-catching and practical. You can also add a branded sticker to your packaging, which is an inexpensive and effective way to promote your business.
Printed stock packaging is another great option for small businesses. This type of packaging takes a standard box and adds your logo to the outside, making it more recognizable. It's a great choice for handmade businesses that don't want to invest in a full-scale custom packaging project.
Regardless of whether you're a startup or an established company, there are several companies that offer custom packaging with no minimum order requirement. Choosing the right one for your business will depend on your product and market, so do some research before making your decision. For instance, Pack help offers a wide variety of customizable packaging for all kinds of businesses, and its friendly customer service team can help you find the perfect packaging supplies.