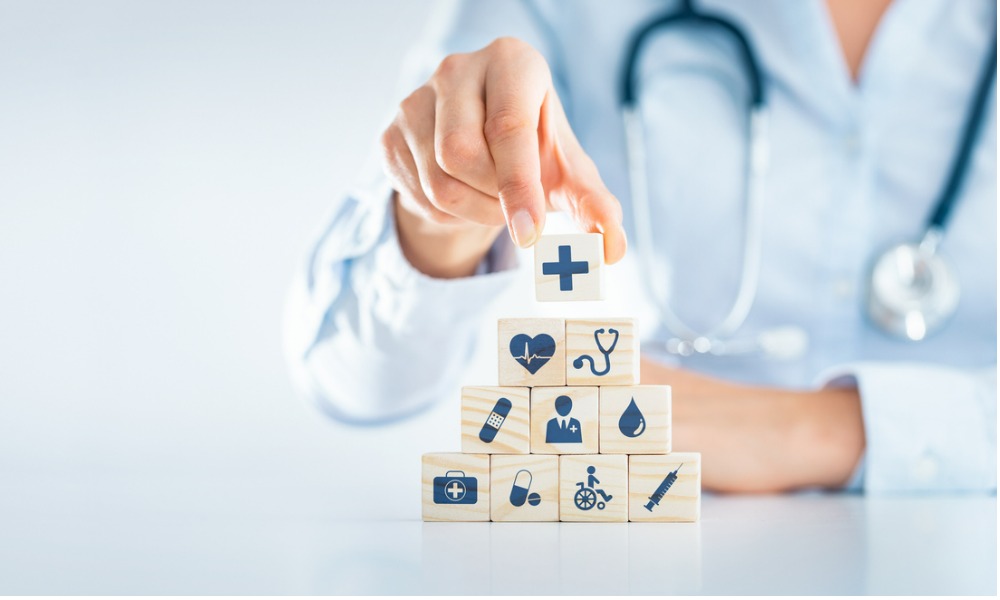 The Health or Medical Insurance Marketplace has significantly improved access to coverage for millions of individuals. However, for those new to obtaining health insurance, navigating the marketplace can be overwhelming. The abundance of complex terminology and the need to carefully evaluate various details can make it challenging to select the most appropriate coverage that aligns with both health needs and financial well-being.
Rest assured; we are here to provide guidance and serve as your trusted resource. We aim to offer valuable insights into the Health Insurance Marketplace, including an overview of its structure and how it operates within your state. We will delve into the intricacies of plan organization and empower you with the knowledge necessary to make informed decisions. Additionally, we will explore your eligibility for marketplace enrollment and discuss the invaluable assistance available from qualified professionals.
Let us be your trusted guide as we equip you with the information and resources to make well-informed choices within the Health Insurance Marketplace. Discover peace of mind knowing you are selecting the right coverage to safeguard your health and financial interests.
What is the Health Insurance Marketplace?
The Health Insurance Marketplace is a government-established platform where individuals and families can compare and purchase health insurance plans. It serves as a centralized hub where people can explore options, understand different plans' costs and benefits, and determine if they qualify for financial assistance. The Health Insurance Marketplace provides individuals with a wide selection of insurance providers and coverage options, guaranteeing access to affordable and comprehensive health insurance. It simplifies finding and enrolling in a suitable plan, making it easier for people to obtain the coverage they need to protect their health and well-being.
Eligibility for the Health Insurance Marketplace: Who Qualifies?
The Health Insurance Marketplace is accessible to legal residents of the United States, including U.S. citizens and certain non-citizens, such as lawful immigrants. It serves as a valuable resource for individuals and families seeking affordable health insurance options. While the marketplace is open to everyone for plan comparison and coverage exploration, eligibility for financial assistance, such as premium tax credits and cost-sharing reductions, depends on factors like income, household size, and immigration status. To determine if you qualify for financial assistance or special enrollment periods, it is crucial to carefully review the specific eligibility criteria and guidelines established by the marketplace.
How Does the Health Insurance Marketplace Work?
Here's a concise overview of how the Health Insurance Marketplace works:
Plan Selection:
The marketplace offers a range of custom benefit plans from different insurance companies. Consumers can review the details and benefits of each plan, including coverage options, costs, and network providers.
Application Process:
To begin, individuals must complete an application that collects information about their household, income, and other relevant factors. This information helps determine eligibility for financial assistance programs and specific plan options.
Financial Assistance:
The marketplace offers financial assistance programs to help eligible individuals and families afford health insurance. This assistance may come in the form of premium tax credits, which reduce monthly premium costs, or cost-sharing reductions, which lower out-of-pocket expenses like deductibles and copayments.
Enrollment Periods:
There are designated enrollment periods during which individuals can sign up for health insurance through the marketplace. The annual Open Enrollment Period typically occurs from November to mid-December, but specific dates may vary. Individuals may qualify for Special Enrollment Periods outside of this period if they experience certain life events, such as marriage, birth, or loss of other health coverage.
Health Plan Management:
Once enrolled in a health insurance plan through the marketplace, individuals can manage their coverage, make premium payments, and access essential services. The marketplace also provides resources and support for understanding insurance terms, finding healthcare providers, and resolving any issues that may arise.
It's important to note that each state may have its marketplace, and the availability of plans and eligibility criteria can vary. Exploring the official Health Insurance Marketplace website or seeking assistance from certified enrollment counselors can provide more detailed information specific to your location and circumstances.
How Does the Health Insurance Marketplace Help Businesses?
The Health Insurance Marketplace serves as a critical support system for businesses of all sizes seeking to provide health insurance coverage to their employees. Businesses gain access to various options from various insurance providers, enabling them to carefully evaluate costs, benefits, and provider networks. This empowers employers to make well-informed decisions that align with their financial resources and the specific needs of their workforce. Moreover, the marketplace equips businesses with valuable tools and resources to navigate the enrollment process, manage employee eligibility, and comprehend available tax credits. Leveraging the Health Insurance Marketplace allows small and large businesses to enhance employee benefits, attract highly skilled professionals, and cultivate a healthier and more productive workforce.
Navigating the Health Insurance Marketplace: Empowering Businesses with CBC
The Health Insurance Marketplace serves as a valuable resource for businesses of all sizes, providing access to affordable health insurance options for their employees. By simplifying the process of exploring and selecting suitable plans, the marketplace enables employers to make informed decisions that align with their financial resources and the unique needs of their workforce.
At Custom Benefit Consultants, Inc. (CBC), we understand the intricacies of navigating the Health Insurance Marketplace and are committed to supporting businesses throughout the journey. Our team of experts specializes in employee benefits consulting and possesses in-depth knowledge of the marketplace. We can provide businesses with strategic guidance, ensuring compliance and optimizing the value of their health insurance plans.
Partnering with CBC empowers businesses to navigate the Health Insurance Marketplace confidently. We are dedicated to helping companies to make informed decisions, enhance their employee benefits package, and foster a healthier and more productive workforce.
Contact CBC today, and let us guide you through the complexities of the Health or Medical Insurance Marketplace. Together, we can empower your business and unlock the true potential of your employee benefits program.