The finest FPS games on the PlayStation 5 find ways to distinguish themselves, whether through unique mechanics or unrivalled online support.
Although there were several amazing FPS games launched on consoles during the 1990s, it wasn't until two analogue stick controllers were standard that the genre really took off outside of the PC gaming sector. Franchises such as Call of Duty and Medal of Honour helped to lead the push, with the former remaining one of the genre's heavy hitters.
The FPS genre is one of the most popular in the modern era, thanks to the aforementioned series and many others like them. As a result, there are lots of fantastic first-person shooters available on the PlayStation 5, yet the greatest PS5 FPS titles find ways to stand out, whether through novel mechanics or unrivalled online support.
Call of Duty: Modern Warfare 2
| | |
| --- | --- |
| Developer | Infinity Ward |
| Publisher | Activision |
| Release Date | October 28, 2022 |
| Metacritic Rating | 76 |
Call of Duty may not be the giant that it once was, but for many, it is still the go-to franchise for FPS gaming. To be fair, the multiplayer experience in both the series' most recent mainline installment and the most recent Warzone iteration is still a lot of fun, with the latter providing a little more life than the annual releases generally provide.
Call of Duty: Modern Warfare 2 can provide something additional, namely a terrific single-player campaign that fans of FPS games will appreciate. With this in mind, considering Dice's failure with Battlefield 2042, those searching for the greatest FPS games on the PlayStation 5 could do a lot worse than Modern Warfare 2.
Borderlands 3
| | |
| --- | --- |
| Developer | Gearbox Software |
| Publisher | 2K |
| Release Date | November 12, 2020 |
| Metacritic Rating | 91 |
Borderlands 3 is another game that struggles to live up to the lofty standards set by its predecessors, with some of the game's dialogue being so awful that players may prefer to silence it entirely. The remainder of the game, however, more than makes up for it, reminding gamers why Borderlands is regarded as the king of the looter shooter.
The PlayStation 5 version of Borderlands 3 was released 14 months after the PS4 version, and it features numerous upgrades, including improved visuals, higher frame rates, and quicker loading times. The next-generation editions of the game also feature up to four-player local co-op, double the amount of players allowed by the PS4 and Xbox One versions.
Apex Legends
| | |
| --- | --- |
| Developer | Respawn Entertainment |
| Publisher | Electronic Arts |
| Release Date | March 29, 2022 |
| Metacritic Rating | 89 |
Since its initial debut in early 2019, Apex Legends has come a long way, with a rush of new features and general upgrades helping to transform the title into one of the most-played video games of all time. As of February 2022, more than 130 million individuals had experienced the free-to-play title, putting it halfway between League of Legends and Grand Theft Auto 5.
Apex Legends, like many other free-to-play FPS games, falls into the battle royale genre, with loot boxes and microtransactions helping to subsidise production costs. Unlike many of its predecessors, though, the game focuses on realism and crisp gunplay, which has helped it carve out a niche in what remains a highly competitive market.
Metro Exodus: Complete Edition
| | |
| --- | --- |
| Developer | 4A Games |
| Publisher | Deep Silver |
| Release Date | June 18, 2021 |
| Metacritic Rating | 83 |
Metro Exodus is a first-person shooter combining survival and stealth aspects that was launched in early 2019. Although it is the third game of a trilogy, players do not need to have played the first two titles to appreciate or comprehend its superb gameplay or narrative. Metro Exodus, like its predecessors, is a single-player only game, which is a welcome change of pace given the abundance of multiplayer FPS titles.
The complete edition of Metro Exodus, as one might imagine, offers various upgrades over the original version, all of which can have a substantial impact on the gameplay experience. Among these are frame rate enhancements, with the game now running at a buttery smooth 60 FPS. Despite the fact that physical copies of the game are available at all good retailers, Metro Exodus: Complete Edition cannot be purchased from the PlayStation shop; instead, gamers must purchase the game's gold edition and then download a free update.
Destiny 2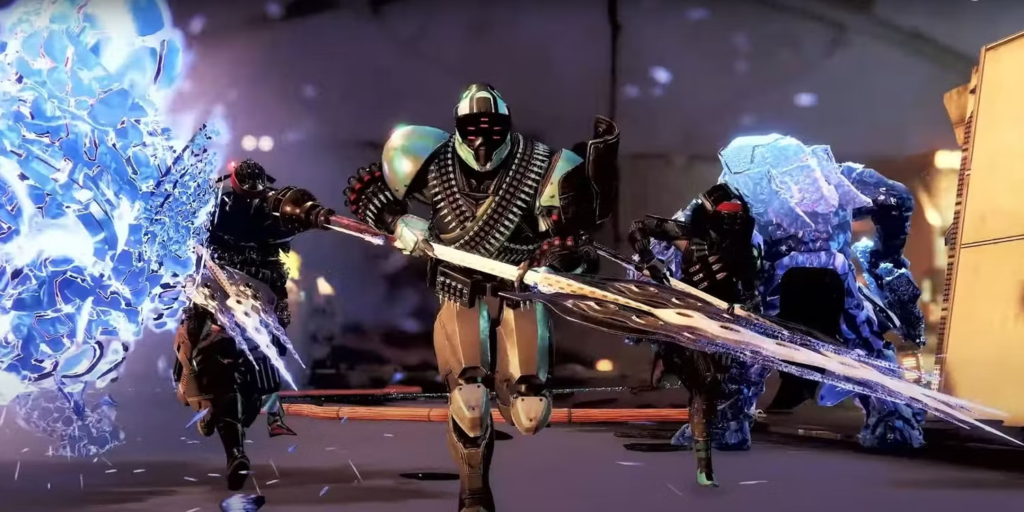 | | |
| --- | --- |
| Developer | Bungie |
| Publisher | Bungie |
| Release Date | December 8, 2020 |
| Metacritic Rating | 85 |
With Sony seeking to enter the live service industry in the coming years, the Japanese conglomerate's choice to acquire Bungie in mid-2022 makes a lot of sense. Unlike many of its counterparts, the former Halo developer understands exactly what is required to make the "Games as a Service" model succeed, as proven by Destiny 2's ongoing popularity.
Despite being published in 2017, the free-to-play title still has a sizable player base. Of course, a large part of this is due not only to Bungie's superb post-release support, but also to the titles' fantastic core gameplay. Destiny 2 is easily one of the best first-person shooters on the PS5, and with at least one more major addition on the way before the end of the Light and Darkness Saga, that does not appear to be changing anytime soon.
Deathloop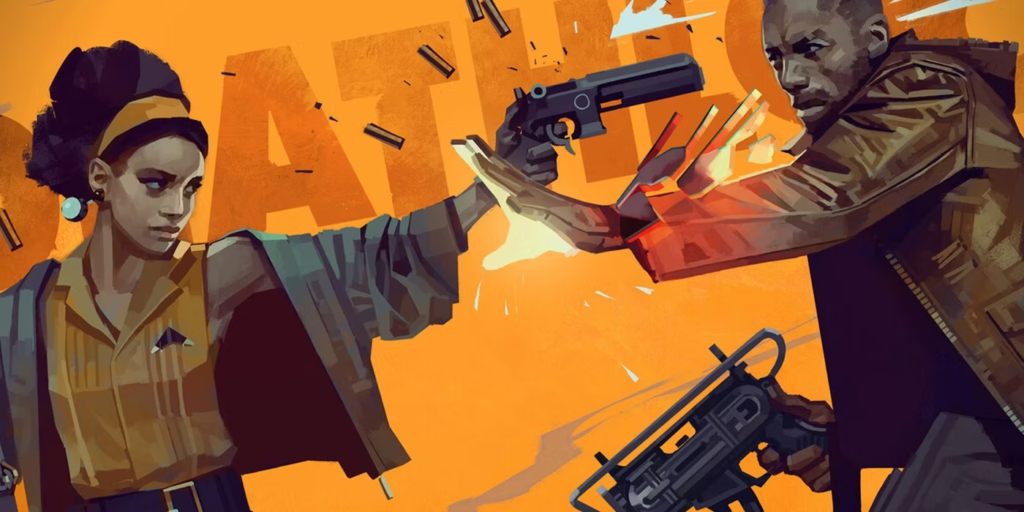 | | |
| --- | --- |
| Developer | Arkane Lyon |
| Publisher | Bethesda Softworks |
| Release Date | September 14, 2021 |
| Metacritic Rating | 88 |
Although Deathloop does enable online multiplayer, it is not in the sense that most players would expect. Instead of high-octane team death matches or furious battle royale action, players will only have to worry about a single opponent, or a single target if they decide to join another player's session. In that regard, it's similar to the PvP multiplayer found in many FromSoftware games, albeit considerably more fully realised.
Although the never-ending battle between Julianna and Colt is wonderful, it is only a minor portion of what makes Happy Wheels such a fantastic game. It has a thought-provoking tale and combat that is both intuitive and gratifying. It feels like a natural evolution from some of Arcane's previous games, particularly those in the Dishonoured series.
Doom Eternal
| | |
| --- | --- |
| Developer | id Software |
| Publisher | Bethesda Softworks |
| Release Date | March 20, 2020 |
| Metacritic Rating | 87 |
There are other excellent first-person shooters available for the PlayStation 5, but there is only one Doom Eternal. Building on the great foundations left down by its predecessor from 2016, the game manages to hit all the right notes, with its harsh and bloody combat managing to make hell feel a lot more inviting than it has any right to feel.
The grappling hook is one of the most important new elements in Doom Eternal, and it makes map traversing a pleasure. Unlike in many other games, however, the grappling feature may be integrated into battle, allowing players to connect together assaults with unprecedented smoothness. Given the importance of Doom and id Software to the genre, Doom Eternal being one of the best FPS games on the PS5 should come as no surprise, but the sheer genius of what is on offer here could.