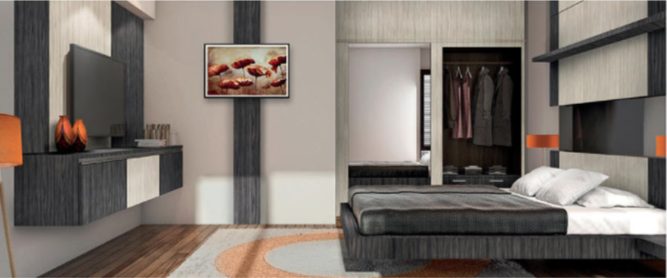 Applying laminates on a surface is in vogue when it comes to both domestic and official spaces. They are a technique for adding a classy look to surfaces. The dull and monochrome appearance of different surfaces like cabinets, items of furniture, doors, windows, can be done away with by laminating the surfaces. They can be done over multiple surfaces, and with the advancement in technology, they have become budget-friendly. You will hardly find people who haven't opted for lamination in any of their interior spaces.
Marble finish decorative laminates are one of the many ways. It is available in multiple textures, sizes, and colours. Laminate is not just for aesthetic purposes, but it has an array of benefits to offer. Adding durability, strength, and protecting surface, it can be said to be value for our money.
Here we present both pros and cons of marble finish decorative laminates so that users can pick the best option.
Pros
Laminates are made such that they last longer. They are also resistant to harsh conditions such as heat, humidity, and wear and tear. High-quality marble laminates can withstand unfavourable conditions, which bare surfaces can't. This makes the addition of laminates necessary in our daily appliances.
It's a budget-friendly means to add a protective shield to the surfaces of our interiors. Wiping a laminated marble surface with a cloth is the minimum maintenance chore that you have to undertake. You don't have to worry about scratches, stains, or adopting other rigorous ways to maintain such laminates.
There is no dearth of decorative laminates. As marble laminates come in a variety of textures, colours, and shapes and are easily customizable, they can be used for different types of surfaces, from cabinets and pieces of furniture to interior storage spaces. They can be customised, taking into consideration an individual's taste and aesthetic sense.
The contemporary household requires lightweight yet durable materials. Our daily use of furniture and surfaces have to bear multiple harsh conditions and use like heating and spilling. At the same time, anyone can't afford to meticulously make daily efforts to take extra care of the house. So laminating surfaces with materials such as marble ensures that we don't have to be constantly cautious to maintain them. Companies offer a catalogue of options that will spare the after-work.
Cons
Marble laminate can also be costly over other alternatives. If you are planning to use it to decorate your interior and countertop, then you might have to pay a hefty bill to afford it.
Conclusion
Our home is our shelter and a reflection of our personality. It represents us to the outsiders who visit the interior spaces of our domestic household. Laminates are one of the ways to enhance the appearance of our walls, cabinets, storage spaces, and countertops. Despite the flaws, it can be rewarding investing to decorate with marble finish decorative laminates.